About
LGBTQ Fertility Awareness Week
During the week of September 24th our regular editorial staff and contributors were joined by our guest contributors in covering a range of topics and explore many of the psychosocial challenges faced by lesbian, gay, bisexual and trans individuals and couples related to fertility issues.
Monday September 24th (LGBTQ Individuals)
Guest Contribution (Rachel Epstein): "What's the big deal about LGBTQ families?"
Ask an Expert (Dr. Karen Kranz): "What are some of the barriers LGBT individuals and couples face in trying to create their families?"
Fertility News: "Same-sex parenting is on the rise"
Tuesday September 25th (Trans Individuals)
Guest Contribution (Rachel Epstein): "Fertility and parenting issues for trans people"
Guest Contribution (Drs. Gail Knudson & Sheryl Kingsberg): "Family building and fertility in trans people"
Personal Story: "A born mother – even though I was born a male"
Did You Know: "Transgender parent in the news"
Wednesday September 26th (Gay Men)
Did You Know: "Elton John and David Furnish reportedly expecting second child"
Guest Contribution (Rachel Epstein): "Fertility and parenting options for GBQ men"
Fertility News: "Some gay men report increased pressure to have children"
Personal Story: "Building our family with the help of an egg donor and gestational carrier"
Did You Know: "Gay celebrity parents"
Thursday September 27th (Bisexual Individuals)
Did You Know: "Bisexual individuals face unique challenges when building their families"
Personal Story: "Easier isn't always better – one bisexual woman's road to motherhood"
Did You Know: "Bisexual celebrities expecting children"
Friday, September 28th (Lesbians)
Guest Contribution (Rachel Epstein): "Leveling the playing field – A brief history of LGBTQ parenting"       
Guest Contribution (Rachel Epstein): "Fertility and parenting options for lesbians"
Fertility News: "Growing up with two moms: Zach Wahls' experience"
Fertility News: "Lesbian couple win legal battle over child created with donor sperm"
Did You Know: "Lesbian celebrity parents"
Why LGBTQ Fertility Awareness Week?
Over the past 15-20 years, there has been a veritable "lesbian baby boom", with fertility clinics being more open to helping lesbian women, and to a lesser degree gay men, create families. As prevailing family laws become more inclusive of gay marriage and unions and more options become available linking gay men with egg donors and surrogates, more and more LGBTQ individuals and couples are now able to consider creating the families they desire.  And yet while alternative family forms have become acceptable subject matter in mainstream media over the past few years (with no shortage of media scrutiny of celebrity LGBTQ parents!) accessing reliable and current information about their fertility and childbearing options continues to present a challenge for many LGBTQ individuals and their partners.
MyFertilityChoices.com is stepping up to help fill that gap and is undertaking LGBTQ Fertility Awareness Week to show its support for diversity in family forms and to assist LGBTQ individuals and couples in accessing much needed information and insights on how to create their families.
LGBTQ Fertility Awareness Week Guest Contributors
Rachel Epstein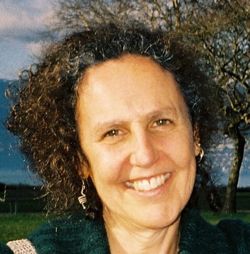 Rachel Epstein (MA, Sociology; PhD (c), Education) has been an LGBTQ parenting activist, educator and researcher for over 20 years and coordinates the LGBTQ Parenting Network at the Sherbourne Health Centre in Toronto, Ontario, Canada. She is editor of the anthology, Who's Your Daddy? And Other Writings on Queer Parenting (Sumach Press, 2009 and in 2008 she was the winner of Community One Foundation's Steinert & Ferreiro Award, recognizing her leadership and pivotal contributions towards the support, recognition and inclusion of LGBTQ families in Canada.
Dr. Sheryl Kingsberg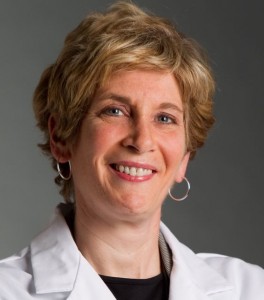 Dr. Sheryl Kingsberg is the chief of behavioral medicine at University Hospitals Case Medical Center and professor of Reproductive Biology and Psychiatry at Case Western Reserve University. Her areas of clinical specialization include sexual medicine, female sexual disorders, cognitive behavioral psychotherapy, menopause, pregnancy and postpartum mood disorders, psychological aspects of infertility, and psychological and sexual aspects of cancer.
She is an active member in a number of national and international organizations including the American Psychological Association, the American Society for Reproductive Medicine, and The North American Menopause Society. In addition, she is a past president of The International Society for the Study of Women's Sexual Health and the current treasurer of the Society for Assisted Reproductive Technologies.
Dr. Gail Knudson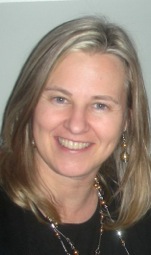 Gail Knudson MD, MPE, FRCPC, is a Clinical Associate Professor at the University of British Columbia Department of Sexual Medicine, Consultant Psychiatrist at the British Columbia Centre for Sexual Medicine at Vancouver Hospital, Medical Director of the Transgender Health Program at Vancouver Coastal Health in British Columbia, and Faculty Development Leader for the Island Medical Program, Faculty of Medicine, University of British Columbia.
Dr. Knudson is the founder and former President of the Canadian Professional Association for Transgender Health (CPATH). She also served as co-chair of the DSM 5 Consensus Committee for the World Professional Association for Transgender Health (WPATH), was a writing group member of the Standards of Care for Transgender Health (version 7), and is the current co-chair of the WPATH ICD 11 Consensus Committee.