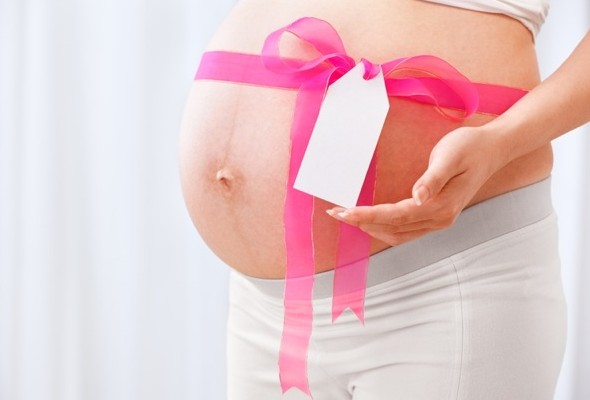 22nd July 2013 | by MFC Team
Surrogacy: A positive experience for both families
Surrogacy is a third party reproductive option whereby a couple creates their family with the help of a woman (surrogate mother) who agrees to carry their child to term and after giving birth, relinquishes her legal rights to the child. There are two types of surrogacy – gestational and traditional. In cases of gestational surrogacy, an embryo created with the eggs and sperm of the recipient couple is transferred to the uterus of the surrogate (typically a friend, family member, or acquaintance), who then carries and gives birth to the couple's genetic child. In cases of traditional surrogacy, the eggs of the surrogate are used and the child she gives birth to and relinquishes, is genetically related to her and the male partner of the recipient couple.
Researchers at Cambridge University recently conducted a study exploring the impact of surrogacy, for 34 surrogate mothers, their own families, and the recipient families they helped to create. Preliminary results of the study suggest that positive relationships are formed between surrogate mothers and the families they help to create. In addition, the experience of surrogacy appears to have a positive impact on the relationships between the surrogate and her own family.
Dr. Vasanti Jadva and Susan Imrie (PhD Candidate) of the Centre for Family Research conducted in-depth interviews with 34 surrogate mothers, 36 children of surrogates, and 11 partners of surrogates. The majority of surrogates chose to maintain contact with the surrogacy families, sometimes meeting in person once or twice a year. Surrogates were found to keep in touch with the majority of the parents (85% of mothers, 76% of fathers), and with the surrogacy children (77%). Says Dr. Jadva,
"Our research shows that in the majority of cases, relationships formed as a result of surrogacy are valued and enjoyed by surrogates and sustained over time".
In addition, most of the surrogates' children were found to feel positively about their mother's role as a surrogate (86%). Almost half of these children were in contact with the surrogacy child (47%), and reported having a good relationship with him or her. Says Susan Imrie,
"It is clear that the children of surrogate mothers do not experience any negative consequences as a result of their mother's decision to be a surrogate and that this was irrespective of whether or not the surrogate used her own egg. In fact, most of the children we spoke to were supportive of their mother being a surrogate and were proud of what she'd achieved."
To read more about surrogacy, click here, here, and here.
To read more about surrogacy and other third party reproductive options, click here.