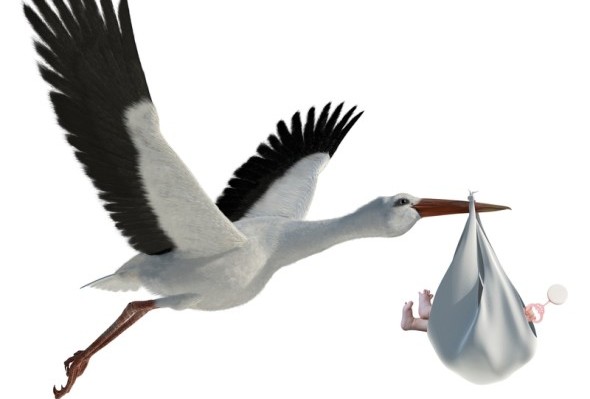 12th July 2013 | by MFC Team
Different paths to motherhood
Like many experiences in life, popular culture often depicts only one version of women's transitions to motherhood – one that is perceived to be much like a fairy-tale for some women. Although the process of becoming a mother is often depicted as happening naturally and relatively easily once a woman finds a suitable partner, the reality is that the fairy-tale doesn't always work out and women find themselves taking different paths to motherhood – including in vitro fertilization (IVF), naturopathic alternatives, third party reproduction, and adoption. The stories of the women below are examples of some of these varied paths to motherhood.
It took four years for 48 year old Sarah Killick to become a mother. After three failed rounds of IVF Sarah and her husband Philip decided to try using donor eggs in an effort to create their family. They were encouraged to go to Spain for the IVF procedure, and following careful research, selected a clinic in Barcelona. After adjusting to the idea of using donor eggs, they used the egg of an anonymous donor which successfully implanted in Sarah's womb, and her son Bertie was born in May 2008. Although Sarah was initially worried about how to talk to Bertie about his conception story, she told him the truth and now feels it just "isn't an issue".
Ellie Stoneley met her husband Roy just before her 40th birthday, and they both wanted to have a family. Ellie miscarried at 12 weeks in 2006 and was unable to conceive naturally again due to a problem with one of her fallopian tubes. Due to life circumstances and some health problems, she and Roy were unable to try IVF again until 2011, which they pursued at a clinic in Spain. In the weeks preceding the treatment Ellie traveled to India for intensive ayurvedic treatment to help prepare her body for the procedure. IVF was successful and their daughter Hope was born in January 2012. Says Ellie, "I know I'm a better mum now than I would have been in my 20s because I am more prepared to make time for Hope. I might be the oldest mum at the school gates, but I'll be the proudest."
Jane Parker got married at the age of 39, and started trying to conceive a child naturally. Given her age, she felt that she should have her fertility tested, and at her fertility specialist's recommendation, she underwent two rounds of IVF which were ultimately unsuccessful. When she was told that it was unlikely she would conceive a child naturally, she was devastated. She eventually pursued acupuncture treatments and traditional Chinese medicine, and made several changes to her lifestyle. After a month of non-traditional treatments, she was pregnant with her son Rupert, and gave birth at the age of 41.
Kay Russell married her husband at the age of 31, and was devastated when she found out that she had a problem with her fallopian tubes and couldn't conceive a child naturally. Six failed IVF attempts and 30, 000 pounds later, they decided that had had enough. The stress of infertility lead to the dissolution of their marriage, and Kay eventually decided to pursue adoption on her own as a sole support mother. She says her son Alex "has made everything worthwhile".
Clearly, there is no one path to motherhood. The fairy-tale of an uncomplicated, natural pregnancy doesn't come true for many women. As such, women and their partners must determine what is best and reasonable for them – what options they are willing and able to pursue in their efforts to become parents.
To read more about these women's stories, click here.