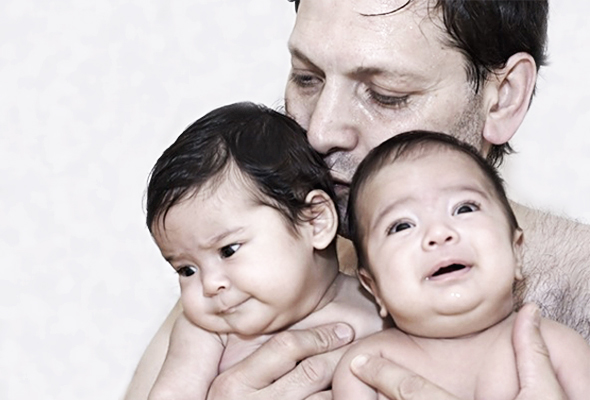 29th November 2012 | by MFC Team
Gay couple win legal battle after surrogacy arrangement in India
A gay couple has been granted the right to be recognized as the legal parents of twin boys born to a surrogate mother living in India. The surrogacy agreement was arranged in 2010 at the cost of 17,000 pounds (approx. $25,000). The surrogate was inseminated with the sperm of one of the two male partners and gave birth to twins in July of 2011.
For the couple to be considered the legal parents of the children, the surrogate mother needed to formally consent to handing the twins over to the couple. However, the twins ended up in legal limbo when the birthmother disappeared before signing the necessary paperwork. Although they had been taking care of the children since their birth, the two dads were not legally recognized as the parents of the twins until October 2012 when a UK judge granted them legal parental rights.
Surrogacy arrangements both locally and abroad, can pose difficult legal challenges for all parties involved. If you are considering entering into a surrogacy agreement, it is important to have good legal advice throughout the process.
Read more about this couple's experience with their foreign surrogacy arrangement here:
Gay couple win right to be parents of twin boys in legal first after Indian surrogate mother vanished without giving consent [Daily Mail Online]
For more information about surrogacy laws in Canada, click here.